Sindre
3

June 3rd, 2005 + 10:06 AM
·

Sindre
I think it would be nice for people to be able to view the previous battle, since they can't see the average during the battle any longer.

Would be nice to see the results in one place.
29

June 2nd, 2005 + 6:06 PM
·

Sindre
Well, I guess I'll try to kickstart some action in this forum!
This is a topic where you can tell us about yourself, you musical background and how you found bandamp.
I'm from Oslo, Norway and I study information technology at the University in Oslo. I'm 23 years old right now, and I've been playing guitar since I was 14. I recently started playing the piano, harmonica and mandolin as well and my next project will be the banjo (after seeing the duel from Deliverance... awesome stuff). I listen to all sorts of music, but I like playing classical (and neo-classical).
I found the musictalk forum November 2002 and I've been there since. Me, OvertoneBliss and Nunly81 arranged a small poll-based contest on the forum, which mud turned into this awesome site you see today. I witnessed bandamps birth, so I didn't really find it!
16

May 19th, 2005 + 1:05 AM
·

Sindre
This is a song I wrote about a year ago, and I've recorded it quite a few times. As you can probably guess from the title it was an attempt to do a jazz song, but I made a guitar duett ballad instead. :-)Despite the little timing error [2:01] this is my favourite recording: you can really sense the emotion on this one compared to my other recordings of the same song. At the very end I also do the high pentatonic a couple of times.. it's supposed to be one time but I just couldn't resist! :-D I hope you enjoy this one!
31

May 21st, 2003 + 1:05 AM
·

Sindre
My amp AND my guitar are being repaired, but at least I still have my Aria Acoustic. So I made this classical song, I think it is in D-minor. Update: Renamed the song
3

May 14th, 2003 + 1:05 AM
·

Sindre
I finally got around and figured out how to use Fruity Loops, and here is the result
I'm kind off a beginner when it comes to those drum machines, but I think it turned out ok. The tapping parts are inspired by Sp00nmans song
I still need to work on my timing, and I know there are these cracking noises. I should upgrade my equipment....
[edit by kings] Your Own Winter ??? What about ours? I REALLY hope we ampers are NOT going into winter with the amp in it's present state !!!!!
Go! Downchuck! Go! lol
Alias:
Sindre
Status: Offline
Threads:
8
Posts:
46
Songs:
6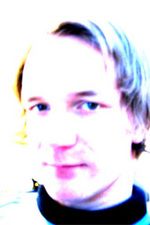 Joined: February 19th, 2003
Last login: January 04th, 2006
My Messengers
| | |
| --- | --- |
| AIM: | n/a |
| ICQ: | n/a |
| Skype: | n/a |